I've been meaning to post pictures of our trip to Portugal since we got back (almost a month ago!) and I just thought the idea of a photo blog was the perfect way to share our week with all of you!
Day 1 – We flew into Lisbon through Paris and after a short taxi ride from the airport to Campo Grande (and a while to figure out where the exact bus stop was), took a bus to Óbidos. The ride was about an hour and we took the chance to take a brief nap, tired that we/I was after a very hellish week. This is the incredible view we had as we neared the town. We got in after 6 p.m. so just in time to head toward our b&b and then head over to the medieval fair.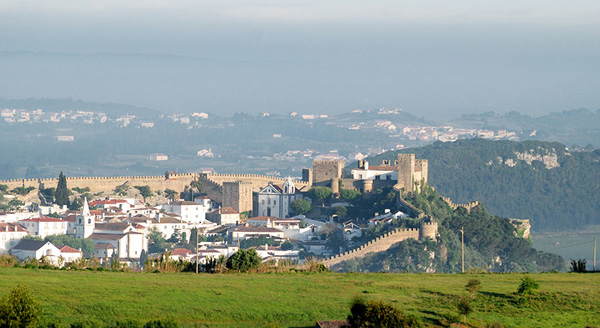 Óbidos – view of the walled town
This was the view we had from right in front our b&b.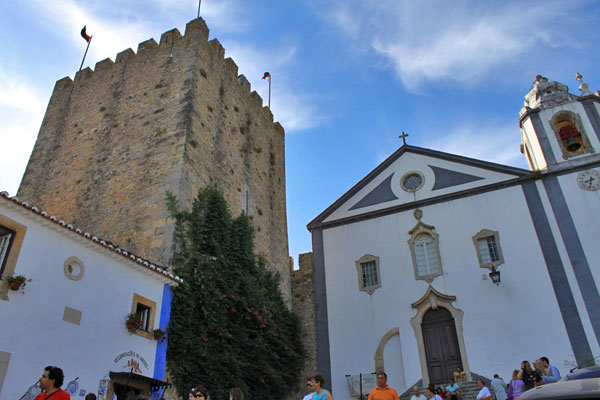 Clock or Barbican tower and church
This is our charming bed and breakfast, the Casa de Sao Tiago do Castelo, which was right in front of the castle!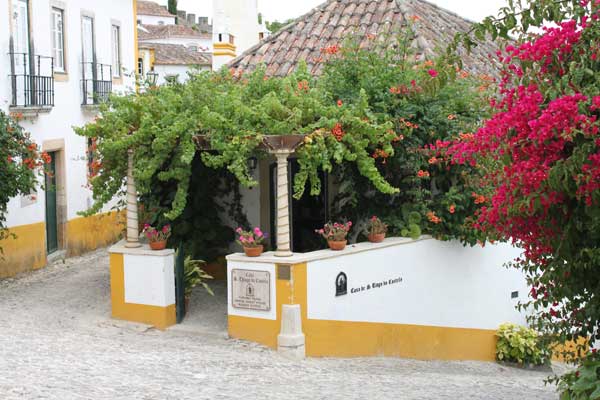 Casa de Sao Tiago do Castelo
Our first look at the castle – isn't it magnificent?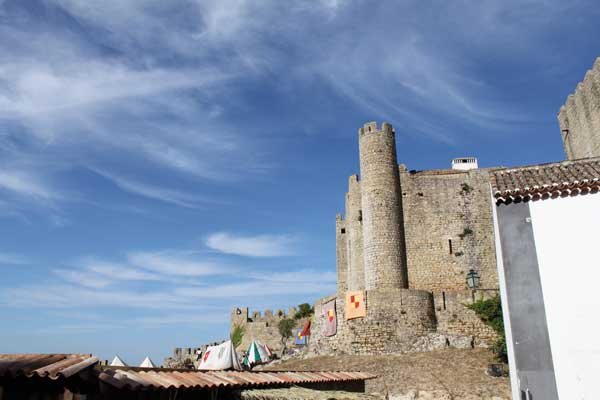 The Castle of Óbidos
Another look at the castle from the front, with the medieval campground set out in front.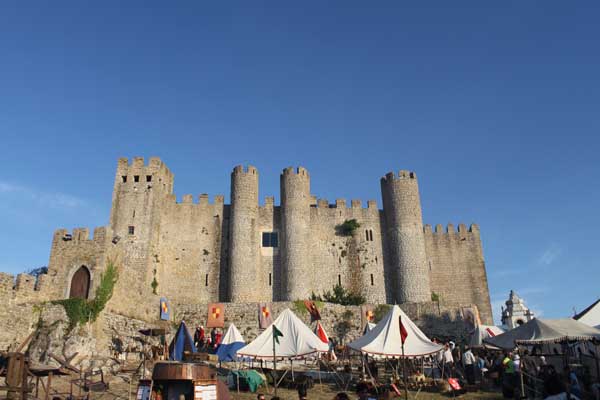 The medieval campground in front of the castle of Óbidos
We soon found our friends Gianfranco, Hilmar, Michele and Pietro who make up La Compagnia La Giostra and who play wonderful medieval and Mediterranean music. It was they who first told us about Portugal and the beautiful castle and medieval market at Óbidos, creating in us the desire to visit Portugal and Óbidos in particular. Once we learned they were going back this year for the medieval fair and that the dates of the festival fell so close to our anniversary, we decided we should celebrate it in Portugal – so here we are (or there we were)!
So in continuing with our evening, we followed our friends into the area reserved for artists performing at the medieval fair… and soon had the chance to see them playing around with their instruments along with fellow performers.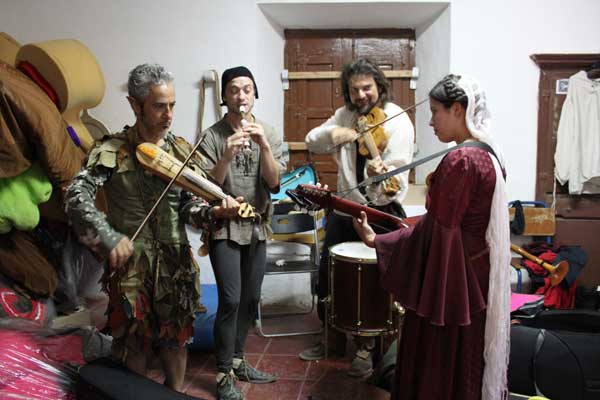 La Giostra with friends behind the scenes
We soon found them performing outside as well. They make everyone dance and clap their hands, it is extremely fun to listen to them!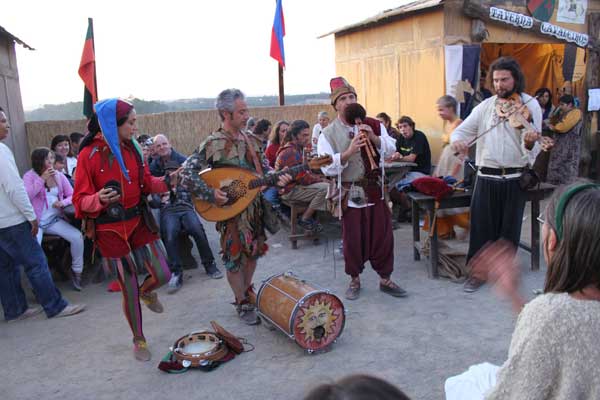 La Giostra performing in front of the tavern area
Soon the sun was setting and offered this incredible view of the castle walls.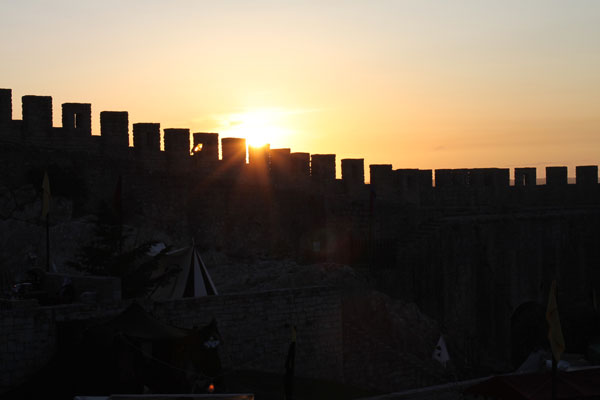 Sunset over Óbidos
Nighttime brought a few more performances by the La Giostra, the Barbarian Pipe Band and more at this area with a stage and amphiteathre sitting. I still have to learn to take better night time pictures so there were very few of those after the sun went away.

Barbarian Pipe Band in Óbidos
That's it for our first day! I leave you with a collage of different views of the castle. I'll post pics of our second day very soon, I promise!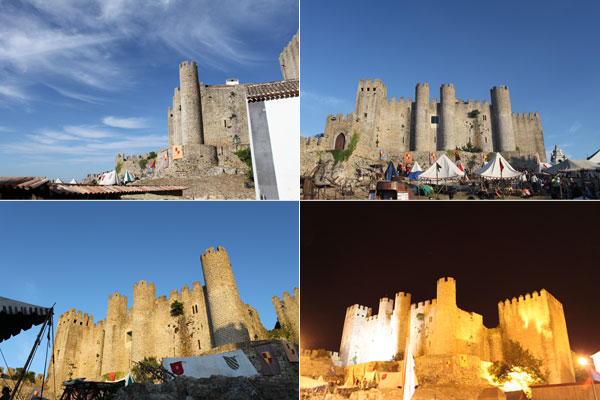 Views of the Castle of Óbidos